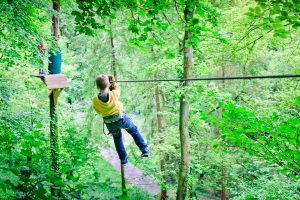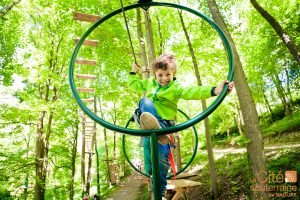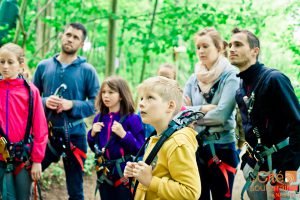 the tree climbing park
The park has 4 trails with increasing difficulty, a total of 50 challenges.
The tree climbing is located at the heart of the 25 acres of parkland and offers a family moment in the middle of nature.
These trails are adapted according to age and size. Participants are equipped with smart carabiners that fit the whole family for safety (from 5 years old and 1 meter tall - 3'2).
We recommend you make a reservation at +33 (0)3 22 93 71 78.
birthday party
Come celebrate your birthday with us!
Celebrate your birthday at the Underground City of ​​Naours with a birthday cake and access to the tree climbing park.
safety rules
No shorts, skirts or dresses.
Front and back covered up.
Closed shoes.
Long hair tied back.
Anyone who does not respect the rules will be refused access to the tree climbing park.
Duration
Allow 2.5 hours to fully enjoy the activity.
20-30min mandatory briefing.
accessibility
For children over 5 years old and 1m tall (3'2)
Maximum 120kg.