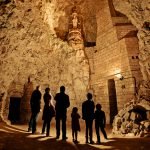 opening times
July August: Every day from 10:00 am to 6:30 pm
April May June September: 10:00 am to 5:30 pm (6:30 pm on weekends) - Closed on Mondays
February March: 10:00 am to 4:30 pm - Closed on Mondays
From October 1st to November 6th: 10:00 am to 5:30 pm - Closed on Mondays
From November 7th to January 31st: Closing time - Open for groups of 15 and over, on request
Public holidays: Closed on May 1st and opened on Easter Monday.
prices
* This pass gives unlimited access to the park for the current season.
practical information
Equipment for the mini golf is included in the price and is available at the reception.
Ball games and picnics are prohibited in the park.